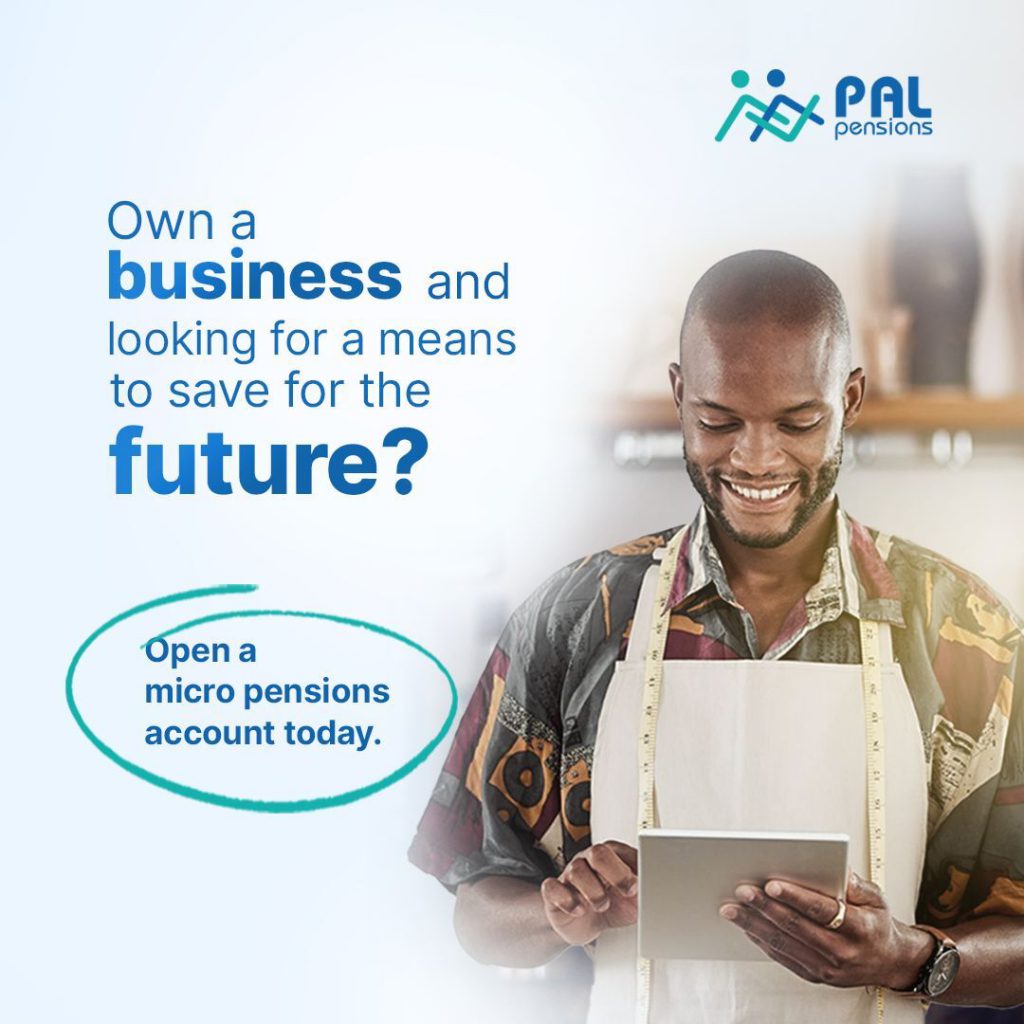 As an entrepreneur and employee of a small business, it takes determination to build a business. You can be focused on the present, working tirelessly to achieve your goals and dreams. However, amid all this, it's essential not to overlook your financial future.
A way to keep tabs on this is by maximizing micro-pension as a financial strategy to ensure that your retirement years are as successful and fulfilling as your entrepreneurial journey.
Micro-pension is a custom-made retirement savings plan designed to cater to individuals in the informal sector, freelancers, and those with uneven income streams. Associations, unions, and cooperatives can also sign up for this scheme.
Why You Should Consider Micro-Pensions
Flexible contributions remittance:
You can adjust your savings according to your business's financial flows, ensuring you can save even when the proceeds from your business is lesser.
You can access a portion of your savings before retirement (40% of contributions) in case of emergencies or when you want to invest in your business.
The scheme allows you to save and invest small amounts of money consistently, providing financial security in your retirement years.
Eligibility
To enroll, you must not be above 18 years of age with a source of income as stated under Section 2 (3) of the Pensions Reform Act 2014:
You must be self-employed i.e., belong to a Trade, Profession, Cooperative, or Business Association, have a business registration as a company, partnership, or enterprise, be operating in the informal sector with or without a formal written Employment Contract, and be a self-employed individual.
Having met these criteria, see the step-by-step procedure for registration below.
How to Register
Open a Retirement Savings Account (RSA) by filling out the registration form. You can access the online form by sending an email to info@palpensions.com
Then, your registration details will be sent to PENCOM for PIN generation.
The Commission will send the PIN to your PFA, who will then forward it to you.
The Commission generates a PIN, forwarded to your PFA, and then to you.
After
which you complete the Customer Familiarity Index (CFI) during registration.
Lastly, you will be required to provide valid identification (National Identification Number, Voter's Card, Driver's License, or Passport) and specified documentation (association membership, business registration, etc.
How to remit your Pension Funds?
Remit your contributions seamlessly via:
Pen Remit
PAL RSA portal
PAL mobile app
Simply download the PAL Mobile App from the Google Play Store, log in with your Micro Pension details, and remit using your ATM card.
Secure your future and ensure that your retirement years are just as successful and fulfilling. With micro-pensions, you can achieve this financial peace of mind.
Start today and take control of your financial future.