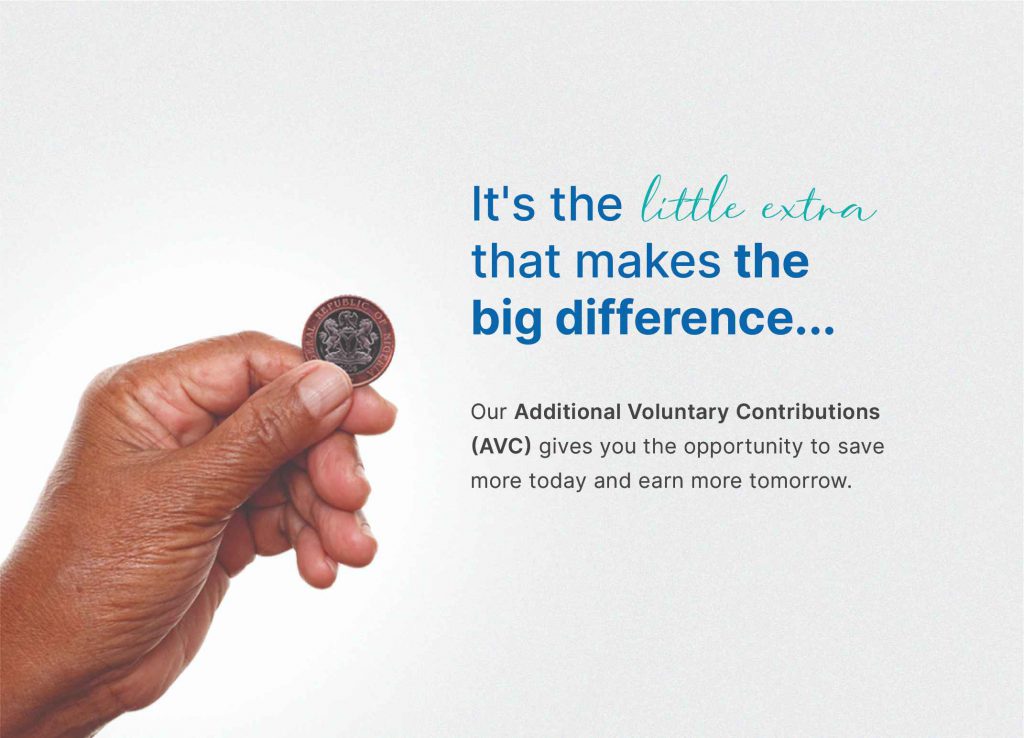 Ever wished you could give your retirement savings a big boost? Well, here is some good news for you – it is totally possible with something called Additional Voluntary Contributions (AVC).
AVC refers to extra cash you can add to your regular contributions. These extra contributions can be a game-changer when it comes to securing your financial future during retirement.
Here is the exciting part; You can withdraw up to half of your contributions. Once every two years, you can take out a portion of your AVC, but this applies only to the extra contributions you have made since your last withdrawal. So, 50% of your newly added contributions can be withdrawn, while the other 50% remains untouched, waiting for your retirement.
Here is how to begin the process.
Eligibility
Firstly, you need to participate in a process called "Data Recapture," as required by the National Pension Commission (PENCOM).
If you have not done this before, you can complete a form and upload the necessary documents on our website, at https://palrsa.palpensions.com/Account/Login. For a clear understanding of the requirements, check out https://www.palpensions.com/resources/data-recapture-requirements.
The Essential Documents
You'll need to provide a few key documents, either online or at our physical offices:
Two recent passport photographs
An exit letter (applicable to retirees)
Your employment letters.
A bank document confirming your account number i.e., a bank statement or letter of introduction from the bank.
A valid means of Identification i.e., National ID, Voter's Card, Driver's License, International Passport, Banker's confirmation (with stamped passport of account holder)
Your tax card (if you are residing in Lagos or Abuja)
The AVC withdrawal form, which you can find here: https://www.palpensions.com/media/1514/vc-withdrawal-form.pdf
The AVC consent form, is available here: https://www.palpensions.com/media/1515/vc-consent-form.pdf
Withdrawal and Payment
Upon receipt of all necessary and required documentation, the payment process is initiated. Subsequently, PAL proceeds to obtain payment authorization from PENCOM.
Following the receipt of approval, PAL sends a payment directive to the UBA Pension Fund Custodian to credit your bank account.
When it comes to securing your financial future, every little bit counts. AVC can really make a difference in your retirement plans.
Give your retirement savings account (RSA) the boost it deserves. Your future self will thank you!